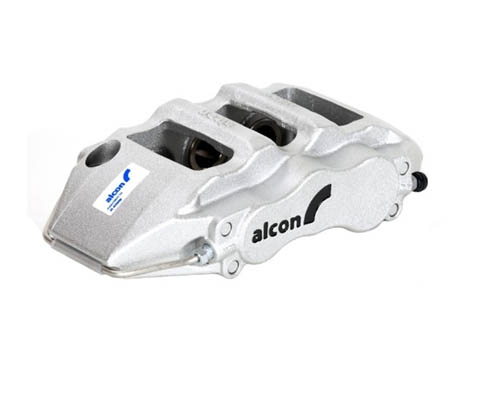 Alcon Advantage Extreme 365x32mm Brake Kit Front Mono6 Audi TT MK2 07-13
Model:
F97ZG02-14F7EZ
Производитель:
Alcon
Stopping when you want to, and more importantly where you need to, is a fundamental requirement of attaining speed. Alcons Advantage Extreme brake kits have been designed to do just that. Providing ultimate braking performance in a direct replacement package, these kits make use of the technology behind Alcons involvement in top level motorsport, including F1, World Rally Championship, NASCAR and Japanese GT racing. Alcon Advantage Extreme brake kits provide both exceptional braking performance and feel in a direct replacement package for the serious enthusiast.

Features:Calipers:
-Advantage Extreme calipers are gravity die cast monobloc constructions using aluminum alloy for optimum strength and weight.-Steel pistons with nickel plated finish for durability to achieve a corrosion resistant surface.-To protect against the elements nitrile rubber wiper seals are installed in the caliper bores out board of the EPDM pressure seals. The design is more effective in high performance applications than external boots that can get damaged being in contact with a hot brake pad.-Piston bore sizes are staggered to ensure even pad wear

Rotors: 365x32 mm
-Advantage Extreme discs have been engineered to produce optimum bite, thermal stability and durability in an exceptionally high strength to low weight design. This has been achieved by combining a special Alcon developed iron alloy disc with an aerospace specification alloy bell.-Unique crescent grooves on friction faces provide the bite usually associated with drilled discs without the attendant durability problems.-Directional curved cooling vanes for optimum cooling performance-Alcons floating disc system (as used in the majority of applications) has been designed to allow thermal expansion of the disc throughout its life while minimizing the tendency to judder-Rear hats are machined from cast iron with internal dimensions that replicate the stock drum to retain the stock parking brake operation with no additional modifications

Pads:
-These low noise pads offer strong cold performance for start up and city driving and are specially formulated for excellent resistance to fade at elevated temperatures
No additional parts are required to fit an Advantage Extreme kit to your car - all brackets, fixings, braided hoses and high performance brake fluid are included. However, please check that your wheels are compatible with the Advantage Extreme brake kit by obtaining a radial profile template from your dealer.

Note: Images are for representation purposes only, actual product may vary slightly. Any custom colored calipers are just that, custom. Please contact us for any custom needs you may have.
Цена: 4968.50$

Постоянная ссылка на данный товар:
http://top-speed.ru/products/alcon-advantage-extreme-365x32mm-brake-kit-front-mono6-audi-tt-mk2-07-13-73108.html