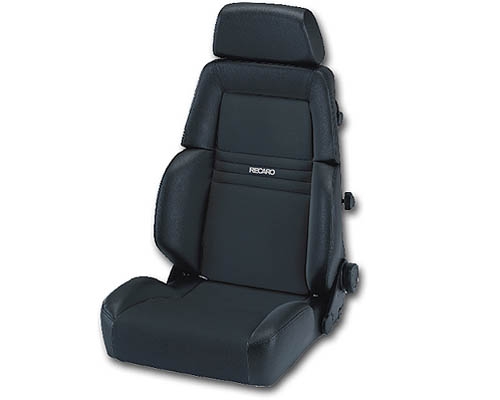 Recaro Expert M Seat Beige Leather/Beige Leather Beige Logo
Model:
LTW.00.000.LL44
Производитель:
Recaro
The Recaro Expert seat is a perfect blend of style, comfort and performance. The Expert seat offers all of the handmade craftsmanship Recaro is known for and our world-renowned ergonomics. With the Expert seat you can achieve the distinct import interior styling you desire while taking a huge leap forward in comfort and performance from stock automotive seats. The Expert M model includes each of the premium features offered on the Expert S. However, the seat cushion on the Expert M is also equipped with manual thigh extension and a flatter seat cushion for drivers who prefer a larger seat cushion.

Features:
-Recaro Expert excellent lateral support via adjustable side bolsters.
-Fully upholstered head rest adjustable for height and tilt for excellent head protection.
-Preformed seat back contour for ergonomically correct support.
-Lumbar Support which can be individually upholstered, relieves stress on your spine.
-Seat back release on both sides for easier operation.
-Manual seat back adjustment used to correct positioning to a millimeter.


We also offer seat brackets for specific vehicles.

Picture may vary from actual product.
Цена: 1811.25$

Постоянная ссылка на данный товар:
http://top-speed.ru/products/recaro-expert-m-seat-beige-leatherbeige-leather-beige-logo-1049.html