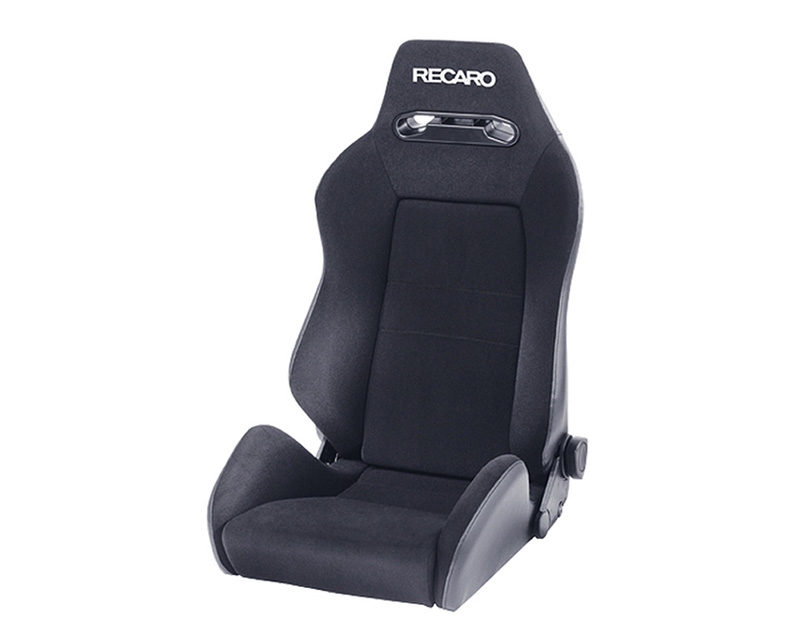 Recaro Speed Seat Black Vinyl Saturn/Black AM Vinyl Silver Logo
Model:
SPD.00.002.YG11
Производитель:
Recaro
How well can you control your car? Your car seat plays a vital role, especially with a competitive driving style. The better you sit, the more precise your control and the better your reactions, the better your control of the vehicle. RECARO makes car seats that fit your anatomy, so that you can concentrate on driving; seats that combine ergonomics, comfort, safety and design.

Competitive driving at its best. The RECARO Speed combines sporting design and optimum lateral hold at an introductory price. For drivers with sporting ambitions who still insist on comfort.

Features:
Specially formed shoulder support for excellent lateral hold
Well defined seat cushions and seat back bolsters
Integrated Headrest for reliable head protection
Individual lumbar support to help ergonomics and provide better comfort in seating
Dual side seat back adjustment offers convenient and comfortable operation

Compatible as either Driver Side or Passenger Side. Features a 3-4-5 Point Belt Guide.

We also offer seat brackets for specific vehicles.

Picture may vary from actual product.
Цена: 1123.75$

Постоянная ссылка на данный товар:
http://top-speed.ru/products/recaro-speed-seat-black-vinyl-saturnblack-am-vinyl-silver-logo-67544.html