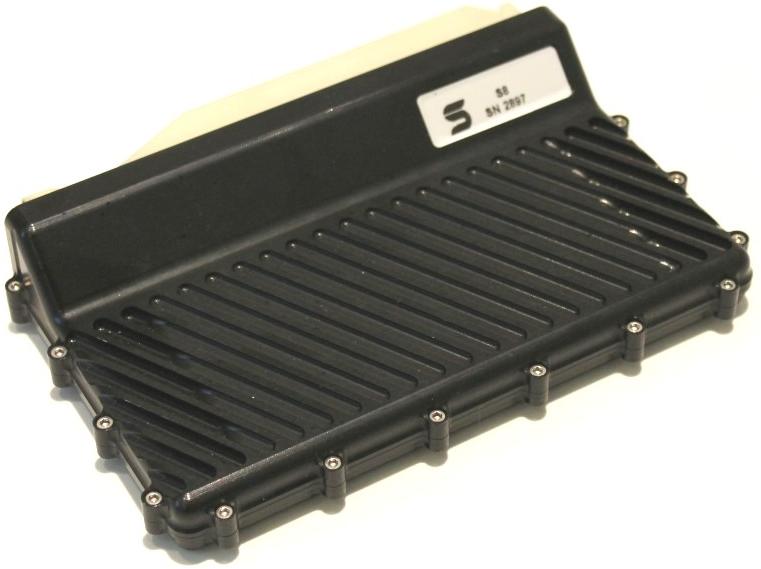 Syvecs S8 ECU
Производитель:
Syvecs
The S8 ECU offers an extremely high level of precise engine management control. The twin processor unit uses a high speed RISC processor for code execution and an additional large FPGA for high speed engine position tracking, allowing the scheduling of code to be independent of signal patterns, increasing flexibility, efficiency and accuracy under transient conditions. This powerful combination also allows advanced control algorithms but yet easy to map for the end user.
The S8 is the Backbone to our Highly Popular Nissan R35GTR and Porsche 996/997 kits.

Technical Specification
8 Ignition Coil outputs – IGBT (coil direct) or TTL (ignitior)
16 Fuel injector outputs or PWM
4 Half Bridge Outputs – DBW or Low Side Drive
24 general purpose inputs
2 Knock inputs – Upgradable to 4
2 NTK wide band Lambda interfaces
2 K-type thermocouple interfaces
100 MHz full duplex Ethernet for connection to PC for programming and data download
2 Can 2.0B interfaces
RS232 serial interface
6 to 26v input voltage range with reverse polarity protection
2 regulated 5V sensor supply outputs with protection
Software configurable sensor (5v to 12v) sensor supply output
Unregulated sensor supply output which tracks the ECU supply voltage
5 Separately protected sensor and communication ground inputs
4MB or 8MB memory
88 pin automotive connector
Anodised aluminium case
Dimensions 178 x 122 x 36 mm.
Цена: 4010.00$

Постоянная ссылка на данный товар:
http://top-speed.ru/products/syvecs-s8-ecu-79508.html